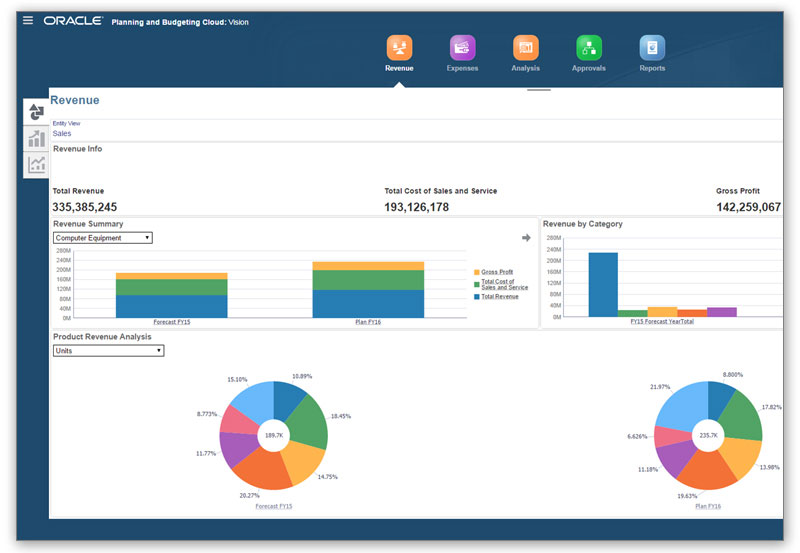 Astral Tech implements Oracle EPM solutions on premise and on Cloud in North America. We have completed many Oracle PBCS implementations and have many in progress. We have gotten an excellent response not only from client's finance team but also their IT side. Our Clients have chosen PBCS for their budgeting, Forecasting and Reporting needs. I want to share our clients feedback on leading Planning software PBCS:
1. Software as a Service (SaaS): PBCS software is hosted by Oracle on their highly secure Cloud Servers. Our clients don't have to worry about infrastructure and installation costs. There's no need for hardware, software and other resources, which means a faster deployment process.
2. Software Upgrades: PBCS software versions are always up-to-date and maintained by Oracle, allowing clients to have the latest version without requiring any downtime to upgrade. Oracle provides information on planned update dates in advance, this includes changes and issues that will be resolved in a newer version. Oracle provides test and production environments as part of deployment and updates their test environments first and then production. Our clients find it very useful that they are running the latest software and not worrying about upgrading infrastructure or software.
3. Migration between PBCS Environments: Our clients find data and application migrations very easy using migration functionality. Migration is as easy as one file export and import from one environment to another. There is no involvement from the IT team.
4. Ease of Use: PBCS is built on Native functionality of Hyperion Planning. PBCS also offers integrations with Microsoft Excel, Word, Outlook and PowerPoint using the "Smart View" plugin for planning and financial reports; this means that users can view planning data forms from within Microsoft Excel with the same functionality as the web-based interface. Both interfaces support ad-hoc analysis of data where row, column and page dimensions can be pivoted to create different views to suit your needs. Financial reports result in formatted reports.
5. PBCS Pricing: Our clients love that PBCS software can be used by any company of any size and the cost structure for PBCS is a per user per month license. Our Clients are from 10 users to 100+ users. Astral Tech works with Oracle directly to get the best prices for our clients.
We would love to answer any questions related to PBCS or would like to book a PBCS demo.  Contact us!