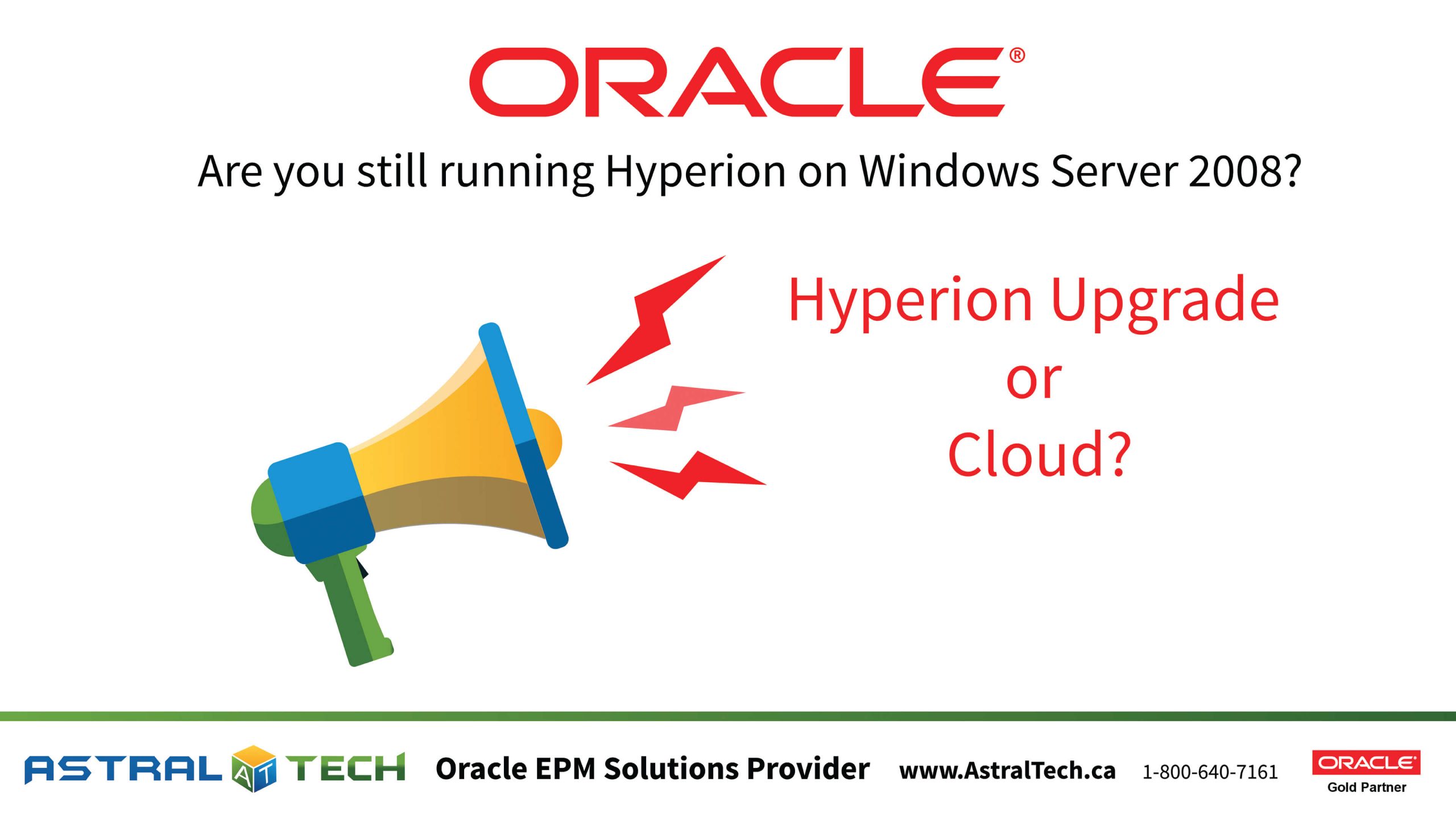 Are you still running Hyperion on Windows Server 2008?
If you are still running Oracle Hyperion EPM on Windows Server 2008 then you should consider Hyperion Upgrade or Hyperion on Cloud options now?
Microsoft ended Windows Server 2008 support back in January 2015 and is ending its extended support in January 2020.
Additionally, Microsoft SQL Server 2008 extended support is ending in July 2019.
There are major security risks of using an old windows environment. The discontinuation of security updates and patches can expose servers to a higher number of vulnerabilities.
Hyperion EPM 11.1.2.4 version supports Windows Server 2012. Prior versions of Hyperion are not supported on Windows Server 2012 R2.
Hyperion EPM 11.1.2.4 supports Microsoft SQL Server 2012.
Now it is the time to consider Oracle EPM cloud to save on infrastructure investment and never have to worry about upgrading in the future.
If you would like to know more about Oracle Hyperion upgrade or Oracle EPM cloud options then please reach out to Astral Solutions Group at PH: 1-800-640-7161 or email at dsohi@AstralSG.com.